Huffington Post
Since our first CXOTalk show launched in 2013 with Guy Kawasaki, I have interviewed 12 startup founders/CEOs, 15 Fortune 250 executives, 28 Chief Information Officers, 10 technology analysts including Group Vice Presidents from Gartner and IDC, seven venture capitalists, six bestselling authors, one Emmy award winner, one Brigadier General and one NBA team owner. After hosting our 100th episode last week, we can now add to that impressive guest roster, our first Chief Content Officer, John Gallant of IDG Communications.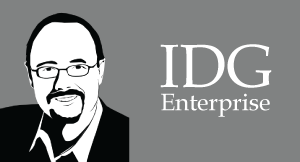 John Gallant, Chief Content Officer – IDG Media US
As Chief Content Officer for the largest technology publishing company in the world (IDG literally publishes in every continent), Gallant (Twitter: @JohnGallant1) works with editorial teams to set content strategy and figure out how to leverage social and mobile as he determines the overall content strategy that drives the business of IDG in the U.S. The print industry has been completely re-vamped by digital transformation. With just one print publication left today, CIO Magazine, IDG has reinvented itself and continues to serve their audience using a rich array of media such as web-based tools, social media, podcasts and events.
Content is so important, not just to marketing, but to all businesses looking to drive successful outcomes. More and more companies are realizing the importance of quality content and the role it plays in building that ongoing relationship with their customers, however when you look across the technology landscape, there are a lot of people covering a lot of similar technologies. IDG differentiates their brand by focusing on delivering high-value content targeted for specific audiences that is not being delivered by another brand in the market.