New York Post
Peter Longo, just tapped to be the CEO of a newly formed US Media at International Data Group, is making some sweeping changes that appear to be turning the company's longtime model on its head.
After 30 years, Macworld is ending its print publication with the November issue. It laid off the bulk of its editorial staffers Wednesday. It will survive only as a digital and expo business in the US, although print editions will still be produced overseas.
The changes are part of a bigger restructuring being put in place by Longo, who is based in New York. His Manhattan base is a big change for the company that has always centered its US publications around Boston and San Francisco.
There were also apparently cutbacks at PC World, TechHive and Greenbot — other digital publications published by IDG, which still counts Boston as its worldwide HQ.
Longo had been the CEO of IDG TechNetwork as well as chief digital officer of the overall IDG. Under his umbrella will be publications including CIO, CSO, Computerworld, Greenbot, InfoWorld, ITWorld, Macworld, Network World, PC World and TechHive.
Macworld was one of the last print titles in the stable. PC World had gone all-digital a year ago. Currently, only CIO is still publishing a print edition in the US.
While editorial was hit Sept. 10, it appears sweeping changes will affect the ad sales force as well in a big consolidation.
"We will transition the IDG Enterprise media sales organization from a brand-based to a geography-based structure to make it simpler for our clients to do business with us," the company said in a statement.
______________________________________________________________________
New CEO talks leadership changes, sales strategy, role of print.
Folio
The dust is still settling on a major overhaul of IDG's U.S. portfolio—a collection of consumer and B2B brands, a burgeoning ad network, more than 100 events and a nascent video unit, chief among its holdings—but its new top exec, Peter Longo, says the company is now better positioned to take advantage of its strengths.
The group also appears to be significantly leaner however. While initial reports noted that editorial staff, including several in leadership roles, would be leaving the company, C-level positions were also impacted. Matt Yorke, CEO of the company's B2B division, IDG Enterprise, and Bob Melk, CEO of IDG Consumer & SMB, were not among a list of executives for the newly-formed U.S. Media Group provided by the company. IDG would not confirm the departures of any individual employees though.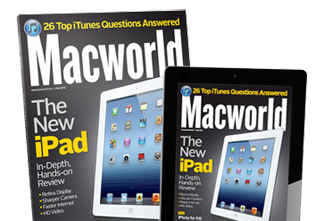 Longo noted that the editorial cuts came from both the consumer and B2B sides, though he wouldn't provide a headcount. A separate industry source says layoffs extended to sales, custom content and events departments, as well.
The moves come as IDG found itself increasingly trapped in a web of legacy processes—a position not unique to IDG, Longo notes. Readers and advertisers moved toward digital platforms, and new products were adopted to meet the evolving demand, but, despite efforts to shift away from print over the years, a structure originally built to handle printed content and direct sales stood in the way of efficiency.
"We've had a number of different sales organizations—some direct, some programmatic, some divided by brand—and we felt like moving our owned and operated brands closer toward programmatic and exchange-based solutions was going to benefit them," Longo says. "One of the immediate changes was moving the consumer properties—Macworld, PC World, Greenbot and TechHive—into our network environment where our network salespeople could continue to represent those properties on a direct basis, but so we'd also make that inventory available on a programmatic basis."